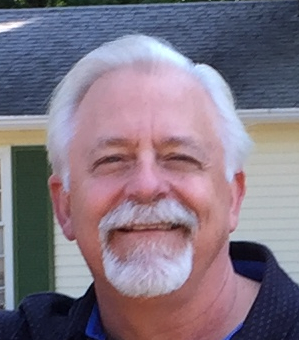 "Over the years, my work has afforded me many fond and proud moments. I've received several awards, some of the more recent ones are scattered throughout this page. But what I am most proud of, are the services I was able to provide to my clients. Not only have we created some wonderful homes together, we have built lasting friendships! 
"I was more than a little intimidated when evaluating my capability to succeed in the design / build process of a home in the Texas Hill Country. I was fortunate to have met Jim early in my process! He quickly assured me that designing the home that was rattling around in my head was a very doable project. He was not only right, but I actually enjoyed the process. Jim doesn't have any "cookie cutter" plans in the drawer! In our initial meetings he didn't ask about the "house in my head". He asked about my family, extended family and friends…how often would they visit, what would we do during their visit, would my home be regularly used for dinner parties and other social activities, did we enjoy gardening and barbequing, or gourmet meals and wine tasting? In other words, how would the home be used? In later meetings he finally inquired about that house in my head. As we talked, he did some "cocktail napkin" sketches and plans that considered the vegetation and elevation issues particular to my property. Orientation of the home was different than I had initially imagined, but accounted for minimizing summer sun exposure and similar concepts that I hadn't even thought about! Some six weeks passed before Jim presented a set of preliminary drawings. I was amazed that Jim had captured everything that I had wanted the home incorporate. And there were multiple little surprises that all of those initial lifestyle questions drew into his process. Jim is an architect but maintains a relationship with many of the area's homebuilders. On several occasions during the build process I unexpectedly dropped by to evaluate progress and discovered Jim on site verifying certain critical areas or working through a specific issue with the builder. A bonus I hadn't anticipated but very much appreciated! I feel blessed to have found a truly experienced and talented architect, but, more importantly, a valued friend!"
"Jim Terrian is the best! We have worked with him on the design of two magnificent houses. After we built the first home and loved the experience so much, we decided to do it again. Our biggest concern was how could we top the first home we loved so much! However, Jim made the second dream home come to life! He listened carefully to us and tried to capture what would work best for both our needs and our wants. He had great suggestions and could draw on paper what was hard to even put into words. He was very patient and helped figure out even the most minute details. He never seemed flustered by the numerous emails, conversations or changes that happened along the way. He was always just a phone call away when needed. We are totally in love with our home that Jim helped us put together! He is just a great guy to work with!"
"We first began thinking about a retirement home about twenty-five years ago – long before we knew where it would be, who would design it and when we would build it. In the fall of 2018, with a firm retirement date set and land in the Texas Hill Country with a hilltop overlooking the beautiful Medina Lake, we engaged J. Terrian Designs to design the home we had been contemplating for so many years. We worked with Jim Terrian for about year in the design process. Starting with some basic concepts and an understanding of the site topography Jim sketched out the initial vision for the home. Through many rounds of engagement the concept transitioned into an initial design and then to a final design. Working with Jim was a delightful process. He was able to take our ideas and incorporate them into a beautiful and functional design. He listened carefully to our ideas and was incredibly responsive in transitioning those ideas into a concrete design. Throughout the process he was quick and eager to accommodate our myriad changes in ways that made good architectural and aesthetic sense. Jim also worked very effectively with our builder. The final design went beyond what we could envision and exceeded our expectations. We are excited to now take the design to a finished home that we first imagined so many years ago."
"It was a joy to work with Jim for the design of the Sterling Home Technologies office building. We have a unique culture at Sterling and we wanted an environment that would support developing a collaborative team that is true to who we are and who we want to become. Our office has helped in attracting new talent and it builds confidence with our employees, suppliers and customers. Our office needed to be a blend of open and private. We wanted areas that invited our customers in, areas where people could collaborate, and areas that promoted focus and creativity. Jim managed to strike the right balance and worked within the constraints of our requirements, the building site and our budget. I'm happy to say we achieved our goals and stayed within budget and moved in ahead of schedule."
"Our first meeting with Jim was at our lot, walking and talking. Afterward, we sat down for lunch to talk about our needs, likes, dislikes and generally our dream for the home we were about to design and build. While we talked, Jim was actually drawing, rather than taking notes. His creative juices were flowing even then. We have designed and built 4 previous homes and this was an impressive start to what ended up being a wonderful experience. Jim had his challenges with us, as we have a lot of ideas and opinions, but he was unfazed. He embraced and massaged our ideas, added his own expertise and creativity, and designed an incredible home of which we are extremely proud. "
"Creating our home with J Terrian Designs could not have been a more pleasant experience. From the beginning, Jim understood the potential of our homesite, listened to our ideas and desires, and beautifully interpreted those resulting in our dream becoming reality. We enjoyed watching our home transform from sketches, to hand-drawn artistry to CAD and 3-D rendering, and finally the home we enjoy today. Jim interjected great ideas from his vast design and construction experience. His understanding of the importance of the community design guidelines and working with an Architectural Review Committee were invaluable. He was solution oriented, advocated for staying true to our design during construction, and was involved with the project through completion. He designed to our parameters and budget and value engineered the same to help the construction and total project remain on track. Jim's more than capable of designing any style from traditional Texas Hill Country to Tuscan to Transitional, French Country, etc. We were just happy he listened to us to design OUR style. We would design again with Jim Terrian without hesitation or reservation."
"We have had the pleasure of working with Jim on a variety of projects including the design of our company headquarters for DH Investments, Cordillera Ranch and Pasadera Builders. It was a unique challenge and we chose Jim because we wanted someone that we knew was talented in crafting custom home designs, with a touch of modern while remaining timeless. It needed to function internally like an office building but have the exterior of a custom home to fit with the Cordillera Ranch community. Given the uniqueness of the parameters, the design process required patience and lot of commitment on Jim's part and he was tremendous throughout in listening to our requests as it evolved. He provided the perfect balance of a designer's direction and guidance, while also understanding and integrating our desires. It culminated in a beautiful building that functions very well today. He also designed our new Golf Performance Center at the Clubs of Cordillera Ranch, a simpler project, but one that needed to have high-quality exterior architecture and finishes, and he nailed it. He's designed many of the finest homes in Cordillera Ranch, and we enjoyed having him craft a few of our buildings as well."
"We have nothing but praise for our experience with J. Terrian Designs! We worked with Jim in 2015 to design a new building for our optometry clinic. He listened to all of our needs and requirements and produced a design that balanced aesthetics with practicality. Jim remained involved even after the design was finalized. He worked with our builder to ensure everything went smoothly and helped with the ADA requirements. Four years later, we still get many compliments from patients on the office design."
"We used Jim to design both our Cordillera Ranch home and Lake LBJ lake home in Kingsland, two completely different styles of homes. Jim is extremely good at listening to you, reviewing magazine photos that you have collected, suggesting options and alternatives, very knowledgeable of the latest techniques and materials, and then converting all of those into a great floor plan and house design. He was a pleasure to work with and we highly recommend him to design your dream home!"