MY PASSION AND LIFE'S WORK​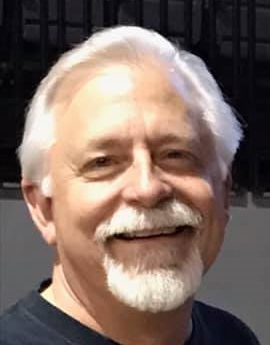 HOME CONSTRUCTION DESIGNER
Since 1980 I have provided professional design and construction services for clients seeking truly customized structures and luxury homes. My home designs have received awards, including the 2018 President's Award from G.S.A.B.A., and accolades from peers and professional associations throughout Texas. These designs and visions go far beyond the standard set of plans and elevations found within construction documents. My experiences - gained over many years of hands on supervision, include; illustrations, estimating, construction supervision, attending and presenting at national seminars and holding building association leadership positions. Having a great appreciation for the talents of other craftsmen, and over three decades of design and construction experience, has given me the ability to create original and accurate designs.


BEGININGS
Designing and illustrating has been my passion since I was eight years old. While growing up I was surrounded by neighbors who lived in unique custom homes. I became aware of the distinguishing characteristics that embodied these customized homes. I've always appreciated all forms of art. Designing and building a "true" custom home is a form of art. The name Terrian, in French, means "of the land". I feel this gives me an inherited ability to design homes that become married to the land and its surroundings. Success in all construction projects begins with a great design. Even before the foundation is poured, a good, thought out design will ensure that your home is well built, comfortable and maintains great value.


THE EXPERIENCE MATTERS
In 1990, I was offered a position in Michigan. By accepting this position, I was exposed to a highly professional and competitive environment. During this time, I had the fortune of being involved with multi million dollar homes in the exclusive Grosse Pointe and Bloomfield Hills neighborhoods. I continued my home design vocation and my appreciation for unique architecture grew. As I worked with engineers, architects, and the tradesmen on these large projects, my skills as an illustrator developed and matured. In 1992, I became a partner with a preferred Cordillera builder where I was involved with designing, estimating, and supervising home construction. This experience introduced me to experienced craftsmen, artisans, and suppliers that I still know to this day. As these new experiences increased my skills and abilities, I returned my focus again to design. We grew our business so that I was able to focus on the customers' desires and turn their dreams into quality home designs.


BOERNE CONNECTIONS
My professional career has become intertwined with my family and the Boerne community. Together with my wife, Brenda of 35 years, our 31-year-old son, Jacob, and our 28-year-old daughter, Rebecca, we have been involved in several organizations. I have held a seat on the Boerne Board of Adjustments for several years. I'm currently the chairman of the building committee at my church where I received an award from Father Tony for outstanding commitment. I was a Scoutmaster of Troop for several years. I am a member of the Knights of Columbus where I served as Grand Knight and Faithful Navigator. I have been a team leader on several men's A.C.T.S. retreats. We find giving back to our community is important. These organizations formed great friendships and exposed me to leadership at a high level of trust and honesty.


OLD SCHOOL TRAINING
In my earliest experiences, while learning how to draw, I was told to lift my elbows off the table and use big free strokes in my renderings. While sketching something, I was taught to look at the overall structure first to get a greater feel for the subject. Once you have captured this image you can begin to focus on the details. I was enrolled in a formal architectural school before graduating high school. My instructor was a practicing architect. We studied the historical values of houses throughout Michigan for urban renewal. Later in this class, I won a design competition and was accepted to the prestigious architectural university, Lawrence Institute of Technology, in Detroit. I focused on visual communication and hand drawings to illustrate my ideas. We visualized everything within our minds before committing our work to paper. I feel this has given me an ability to visualize designs that are complex and detailed compared to training using computers alone


NEW AGE TECHNOLOGY
In 1980, at the age of 20, I moved to San Antonio. Within one month, I started my first professional design career where I was in charge of sales presentations, working drawings, researching materials, and related services. I also helped with field measuring, sales calls and permit acquisitions. This experience gave me an appreciation for construction and all the components that are part of building a home. In 1981, I went back to school part time in San Antonio while working two jobs. This experience taught me time management and I began to hone my skills in communication and quicker, more timely illustrations. My hand-drawn plans became a type of medium for my desire to be artistic. In 1983, I started my own design / drafting services Back then plans were drawn entirely by hand. Over the next 30 years, automation changed and created AutoCAD drafting. This automation continued until today where we can illustrate plans in 3D. This allows us to see the entire project like a model from all angles. The industry has changed, but I still feel designing is an art form and will continue using a combination of hand drawn schematic design, along with the latest technologies in computer aided drafting


MORE THAN JUST A DRAFTMAN
My design experiences have continued to grow and develop which inspired me to create J Terrian Designs. I utilize all aspects of my life experiences as well as visualization skills in every project with which I am involved. Certainly, new technology is here to stay and I appreciate and use AutoCAD and other computer programs as tools in the process of developing the construction documents. I work with several draftsmen that are skilled at generating these computer documents. The hand-drawn illustrations will continue to be a wonderful tool to communicate with my clients. I understand that helping people visualize the end result can be done in several methods. My artistry is paired with computer-generated drawings to assist in this communication. This hands-on approach has given me the background to design unique homes that are aesthetically pleasing and structurally sound.


THE END RESULT
My goal is to work with and serve clients who are proud of their homes and are very comfortable living in them. The design process need not be tedious. With J Terrian Designs, it can be a rewarding and enjoyable process. I like to consider the way you live in your private lives as well as in social settings. My ability to actively listen to you, then interpret what you say and desire into a beautiful, intricate design, will make our experience together enjoyable and successful. Your home will become a place of shelter, respite, and pride.